About Us Kennedy Chiropractic

Kennedy Chiropractic Clinic provides exceptional chiropractic services to residents of Brandon, Mississippi, and the surrounding areas. From initial phone call to treatment, our staff strives to provide caring and compassionate care to all our patients. Anything from low back pain to headaches, we can help. Kennedy Chiropractic Clinic has offered outstanding chiropractic care since opening in 2000. Our physician has over 22 years of experience in the chiropractic field.

Kennedy Chiropractic would like to make this statement regarding Covid-19. As always, the health of our patients is of major importance. We want you all to know that we are taking measures to prevent the spread of coronavirus. We disinfect every table between patients, and our staff washes their hands with warm water and soap between each patient for 20 seconds. We are taking every measure per CDC requirements and are confident that you will have a safe and healthy experience at Kennedy Chiropractic.

Chiropractic services, therapeutic equipment. Each type of injury is unique in that there are different causes and symptoms. Our plan of treatment is custom designed for each patient based on his needs and individual requirements.

Quality Care: Our physician is licensed by the Mississippi State Board of Chiropractic Examiners. He is devoted to providing our patients with exceptional chiropractic care. Personal Attention: At Kennedy Chiropractic Clinic, we care about your specific concerns. We listen to your wants and needs and provide individualized solutions to help you reach your goals.

Our Facilities

Modern Facilities: We offer manual adjustments as well as activator methods. Our equipment is the most advanced diagnostic and therapeutic equipment and is chosen to provide you with a positive and comfortable experience.

Meet Your Doctor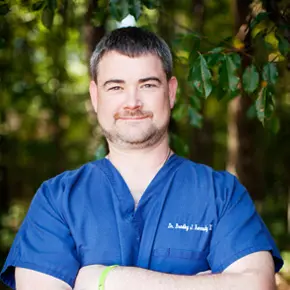 Brad Kennedy, DC
Doctor of Chiropractic
Brad Kennedy, DC
Specialty: Chiropractic
Degrees: Doctor of Chiropractic

Office: 393 Crossgates Blvd. - Suite B

Work days: Monday, Tuesday, Wednesday, Thursday,Friday

The most rewarding part of my job is getting to see on a daily basis how chiropractic care can transform my patients' lives in a positive way.
Copyright © 2022 Kennedy Chiropractic Clinic. All Rights Reserved.